Every 10 years, the @uscensusbureau undertakes a mammoth task: counting all the people residing in the United States. This count affects the allocation of funding for our community's public resources (e.g., roads, hospitals, schools), how we plan for the future, and our voice in government. Learn more about the importance of #2020Census and how to participate: 2020census.gov.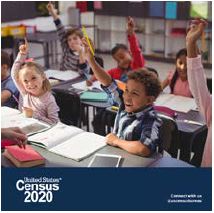 The honorable second place is taken by MGM Resorts. To the Russian-speaking public pin up, the corporation may be better known as the Metro Goldwyn Mayer film studio. Subsidiaries bring in up to $ 10 billion a year. MGM ranks third in the world rating of successful gambling companies, owns the largest Las Vegas club MGM Grand, as well as the Bellagio, Circus Circus, Excalibur casinos. The holding owns MGM Macau in Macau and other gambling houses outside the United States.
It is important for EVERY person in EVERY household to be counted to ensure Greenfield Township will receive the money we need to be able to serve you for the next 10 years. The amount of money Greenfield Township receives from PennDOT for road maintenance is based on the number of people who are counted in our municipality in the Census. Also, your census answers are protected by law and cannot be shared with anyone.