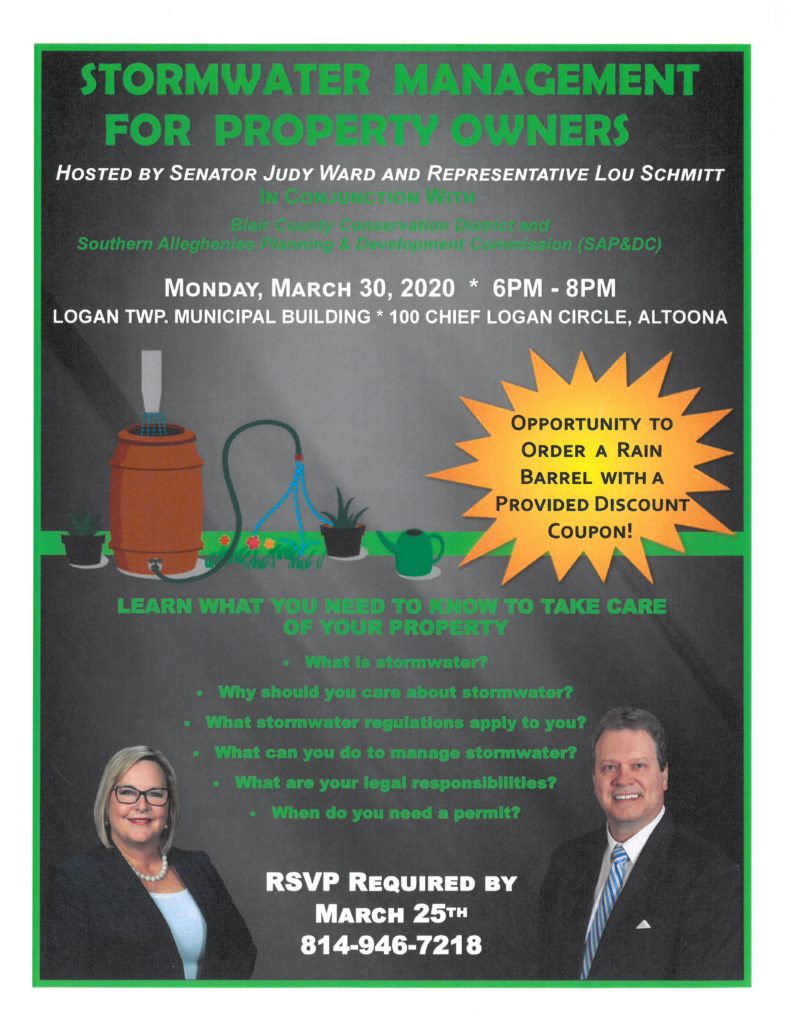 THE MEETING HAS BEEN CANCELED DUE TO COVID-19.
Do you have flooding in your yard? Water in your basement? Senator Judy Ward and Representative Lou Schmitt invite area property owners to attend a seminar about Stormwater Management. Hope to see you there!
The issue is not really the
sex problem
or even condition on its own but whether it be bothersome or perhaps troubling for the person or maybe partners included. One person within the relationship may possibly prefer distinct sexual items than the various other spouse which will make the other partner uncomfortable. Inside other occasions, sexual problems might be due to the sex preferences of any spouse,
published here
.